Spotlights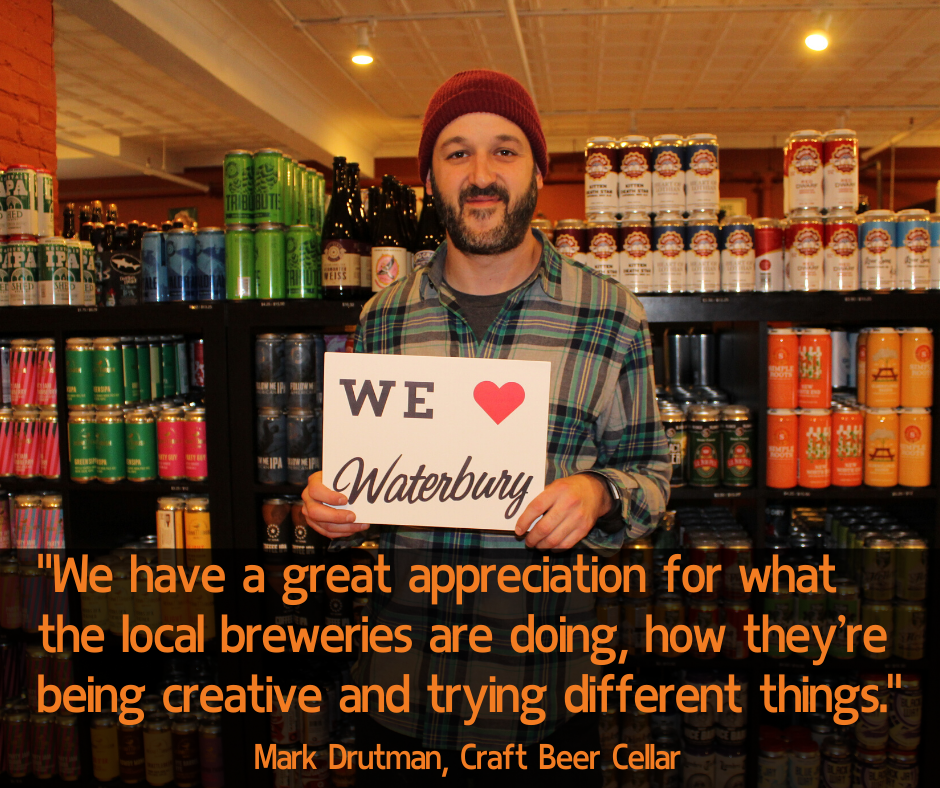 Craft Beer Cellar
Mark Drutman
Since 2013, Waterbury's Craft Beer Cellar has been the destination for craft beer lovers to discover great new brews. With a rotating selection of over 750 kinds of beer in stock every day, there's something for everyone. Craft Beer Cellar is owned and operated by Mark Drutman, who is a Certified Cicerone, a designation that is akin to a wine sommelier. Check out their website and let Mark and the Craft Beer Cellar family help you find your next favorite beer!
Why did you decide to open Craft Beer Cellar?
I was in the beer industry for almost 10 years before we opened, and I've had almost every job in the industry. I was coming up here from New York City to snowboard and buy beer, and I always thought of Waterbury as a craft beer destination. There weren't as many of craft beer places at the time but I saw the potential, that this area was going to be really big for beer.
What do you love most about your job?
It's the intersection of my passion and my livelihood. The awesome team we have here, how much fun we all have, the excitement over the beers, they go hand in hand. Another big perk is the relationships with local breweries. We have a great appreciation for what they're doing, how they're being creative and doing different things. We tend to focus on local breweries first, but we get really excited about the overarching scene of beer. We love to talk about the beers and try to make it as approachable as possible.
What do you love most about Waterbury?
I like the tightness of the community. I feel like there are people that I can always talk to both about business and outside of business. People care, and they are reachable and approachable. I've seen the town grow and there's still a lot of potential. It's nice to be included as a part of Waterbury, we have a good thing going here.
How can people support Craft Beer Cellar right now?
Folks can support us by ordering beer, cider, mead, and more for curbside pickup. Browse our inventory on our website and call 802-882-8034 or 802-882-8570 to place your order.