Board of Directors and Staff
Revitalizing Waterbury (RW) is governed by an all-volunteer Board of Directors, with alumni numbering over 30. The RW Board meets on a monthly basis to review, guide, and support RW's operations.
BOARD of Directors
KRISTER ADAMS, Director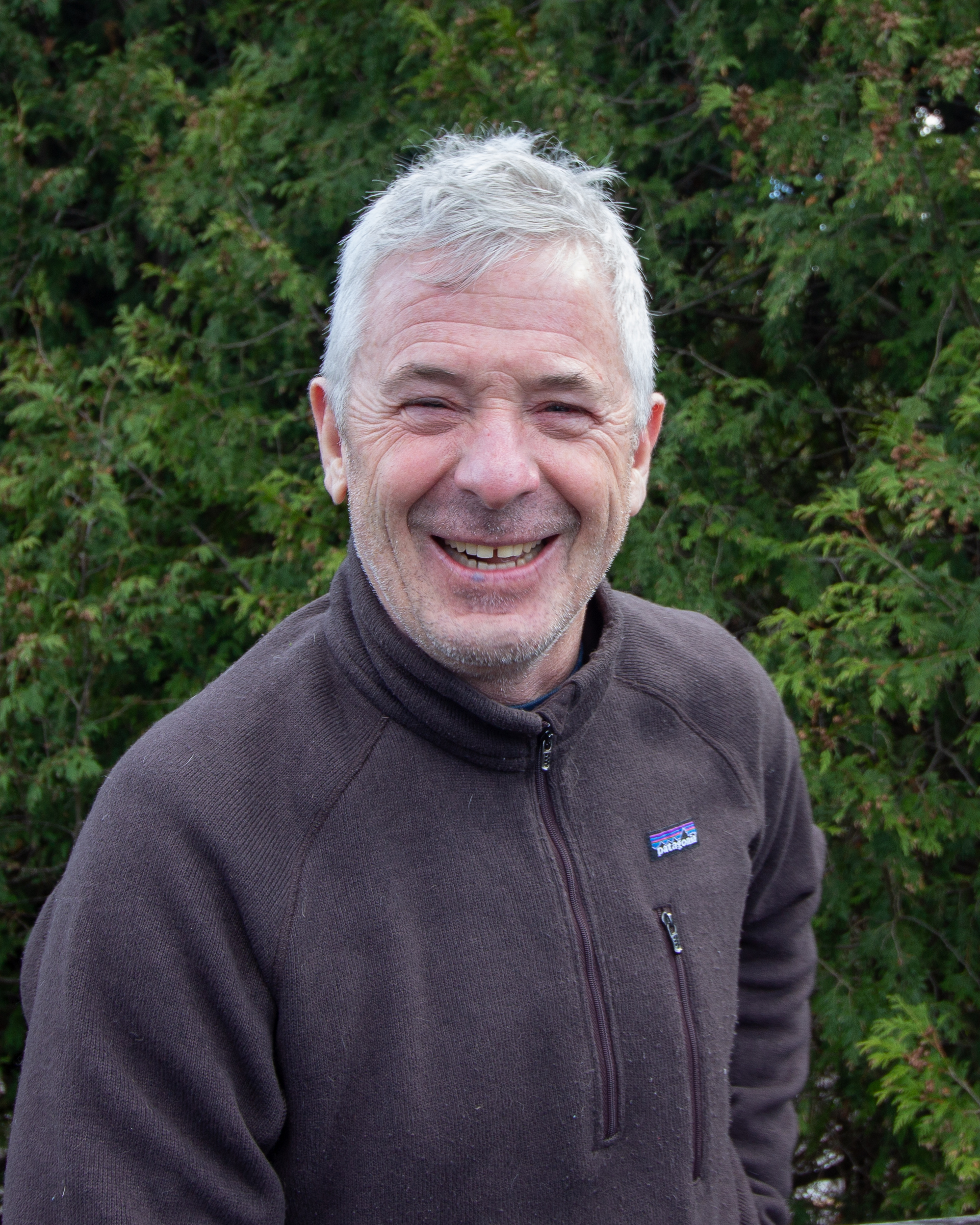 Krister rejoined the Board of RW in the fall of 2020 after a several year hiatus. After obtaining a graduate degree in Land Use Planning, he found his way to the Vermont State Housing Authority where he worked as Project Manager for 20 years. He helped to develop, rehabilitate and preserve critical affordable housing through our State.
Krister grew up in Stowe, lived in different places and travelled extensively, but returned to Vermont and settled in Waterbury 17 years ago. He is passionate about the beauty, energy and relationships which seem to thrive in our community and region. He cares deeply about the environment, both natural and man-made, and believes the sustainability of our "Town Fabric" is vitally important.
Krister lives on Blush Hill Rd. with his wife Kiki, 2 dogs and a cat. He can be found riding his recumbent bike, snowshoeing, or enjoying a craft beer now & then!
KATYA D'ANGELO, Director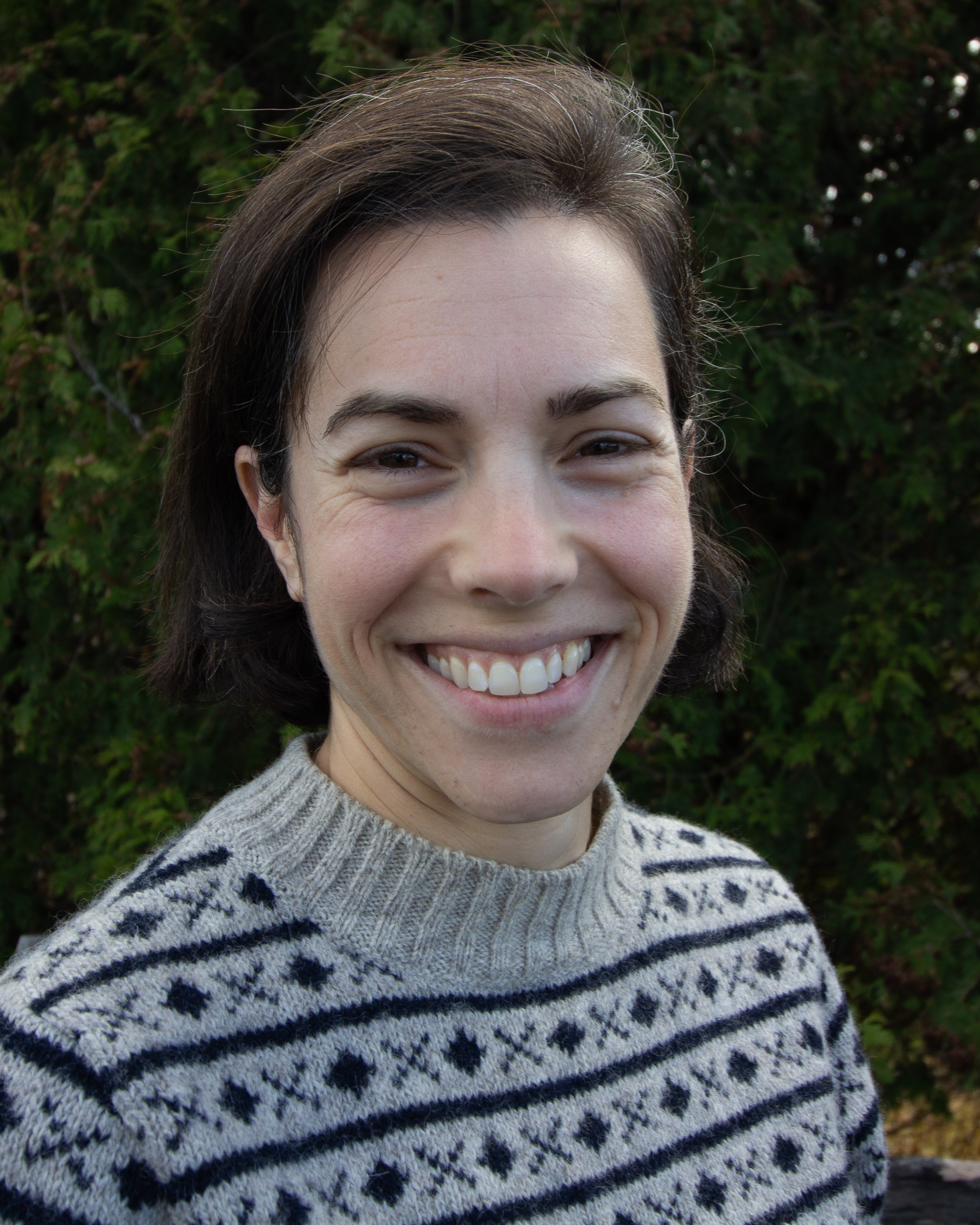 Katya has been an active member of the Waterbury community since 2016 and loves living in a vibrant small town and helping keep it so. When she and her husband, Chris, decided that Vermont was where they wanted to make their home, Waterbury hit every box on their checklist. In addition to her work with RW, Katya serves on Waterbury's Planning Commission, is the marketing manager at the Stowe-based adventure tour operator Boundless Journeys, and owns the local ice cream tricycle, The Udder Guys. She can be found on summer evenings scooping ice cream at the intersection of Stowe St. and Main St., waving to passing cars, and offering visitors information and directions. She is delighted that that her small business has allowed her to meet and befriend many people in town.
In her spare time, she gardens, bikes, XC skis, is learning the banjo, walks her dog Ralph, and enjoys traveling to places few people have heard of.
CAROLYN FOX, Director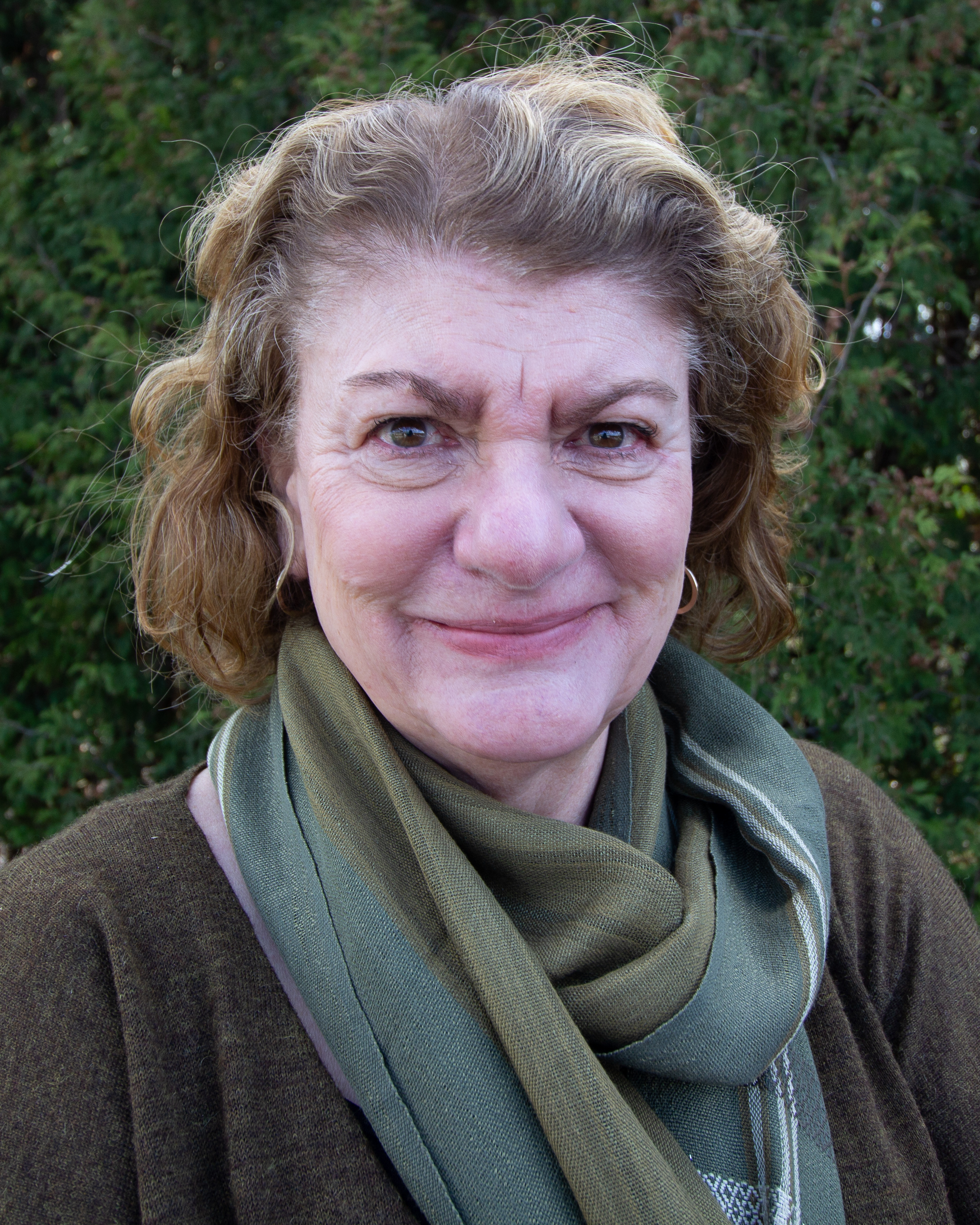 A graduate of UVM, Carolyn settled in Waterbury in 1974. Except for her time in Boston earning a graduate degree in Information Science she has remained a Waterbury resident and community supporter ever since. Carolyn joined the RW Board in 2021, bringing her experience as a member of the RW Design Committee, a Waterbury Ambassador, and a Library Commissioner along with her years as an all-things-Waterbury enthusiast.
Carolyn retired from her twenty-five years as Director of Marketing & Public Relations at Country Walkers, a Vermont-based, premier adventure travel company, then launched Full Moon Collection which imports lacquerware from Myanmar. Prior to her business and marketing career, Carolyn applied her graduate degree in Information Science as a librarian at UVM's medical library.
Along with her proficiency in multi-channel marketing, branding, research and writing, Carolyn brings to the Board her roll-up-your-sleeves attitude, effective listening skills, and a sense of community. She believes Waterbury is a dynamic and welcoming community, with its strength and vision formed by its long-time residents, families, mufti-generational townspeople, young professionals, business members and visitors alike. Carolyn lives in town with her husband and when not working enjoys walking Waterbury's roads and trails, along with visiting with friends and family.
JULIE FRAILEY, President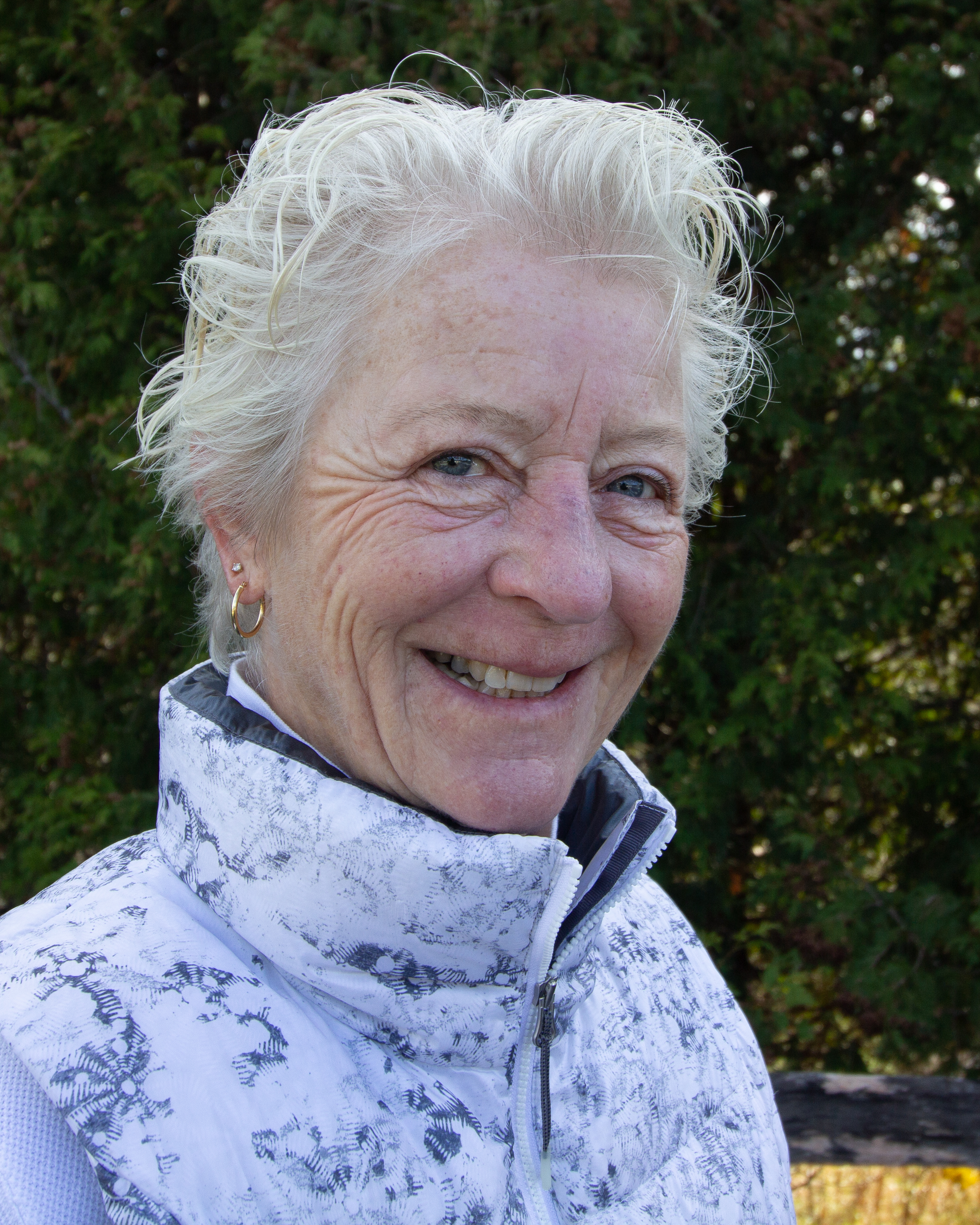 Julie has a Masters in Early Childhood Education from James Madison University. She put much of this education to work in the ski industry as a children's ski training specialist and program manager. Julie moved to Vermont in 1983 to work at Bolton Valley Resort as the Children's Program Manager. She then spent several years as the Human Resource and Public Relations Manager at Bolton. Upon leaving Bolton, Julie worked at Stowe Mountain Resort where she was the Director of Human Resources for 25 years.
Julie has two fabulous daughters in their mid-thirties that she is very proud of! Her older daughter, a graduate of Harwood High School and Cornell University now lives overseas and is employed as a Project Manager in a green building/architecture firm. Her younger daughter, a Harwood High School and Simmons College graduate, is a Registered Dietician and Physician Assistant in the mid-west.
As a resident of Waterbury Center for 26 years and now living in Waterbury for the past 3 years, Julie is passionate about supporting Waterbury as a premier Vermont town that thrives recreationally and economically for the community and visitors. Julie has been a member of the RW Design Committee for the almost 10 years. She is a master gardener and has been involved with leading the planting project and the team of volunteers for the barrels and stone planters in the town for the summer/fall months. She also volunteers for several other organizations including 30 years as a Flynn Spirit at the Flynn Theatre. She is currently doing some part time HR consulting work, gardening, traveling, skiing, managing her Airbnb, paddle boarding and sailing on Lake Champlain.
TYLER KEEFE, Director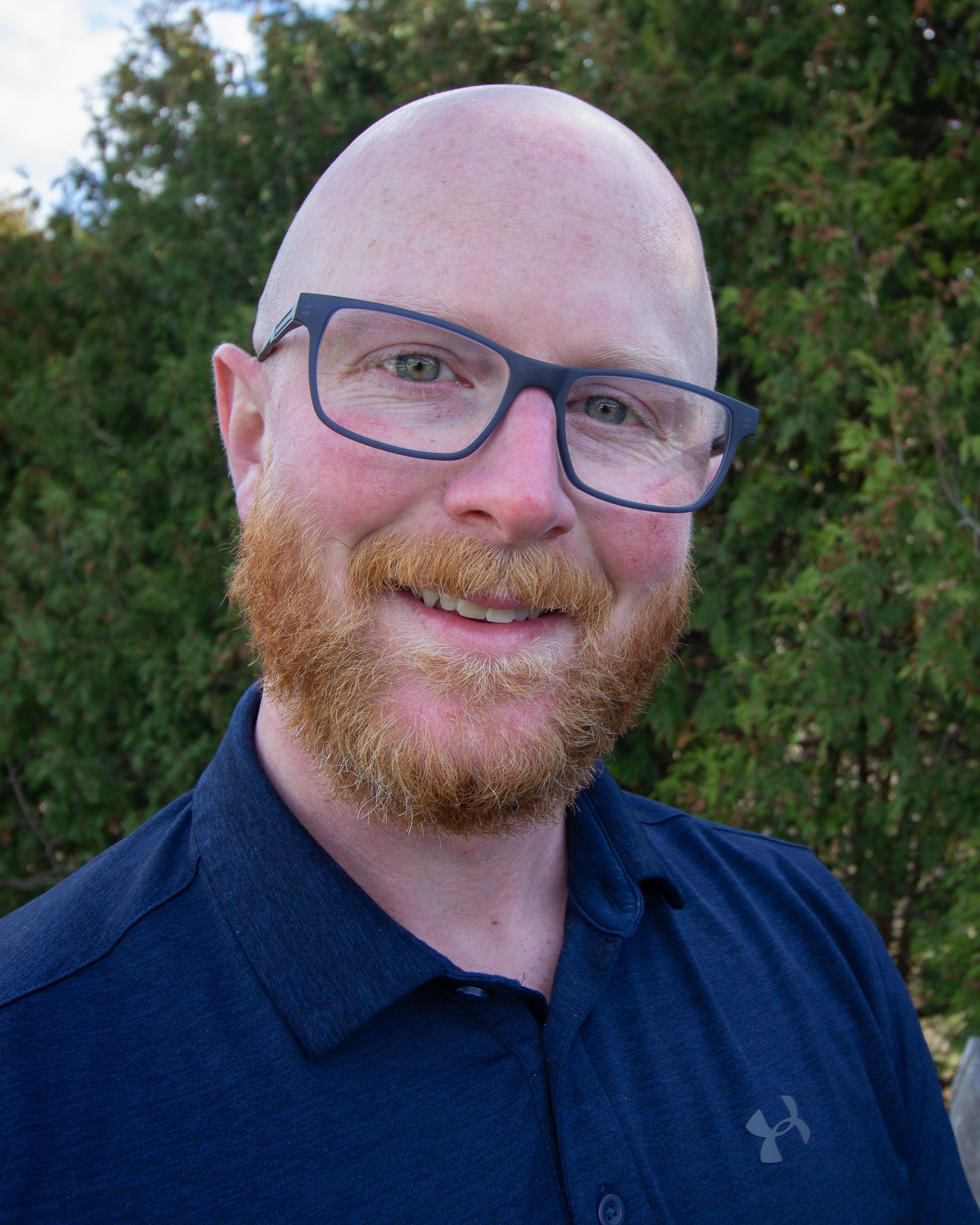 Tyler, who also goes by Tito, moved back to Vermont in 2018 and knew Waterbury was where he wanted to call home. He fell in love with the town back in the early 2000's while hosting trivia nights at Arvad's, playing many rounds of Disc Golf at Waterbury Center Chains, and frequenting a number of the bars and restaurants after outdoor adventures at different ski mountains in the winter and swimmin' holes in the summer.
In the past, Tito has worked in the education, entertainment, hospitality, software, and consulting industries. These days he works as an FAA licensed drone pilot, an award-winning photographer, and most recently, co-owner of Pack & Send Plus with his awesome wife, Mae.
In addition to having his hands full professionally, Tito spends as much time with his son, Charlie, and volunteers on the Waterbury Arts Committee as well as on Revitalizing Waterbury's Marketing & Tourism Committee.
Tito is thrilled to join RW's Board of Directors and looks forward to making his mark on Waterbury for years to come.
MATT LARSON, Vice President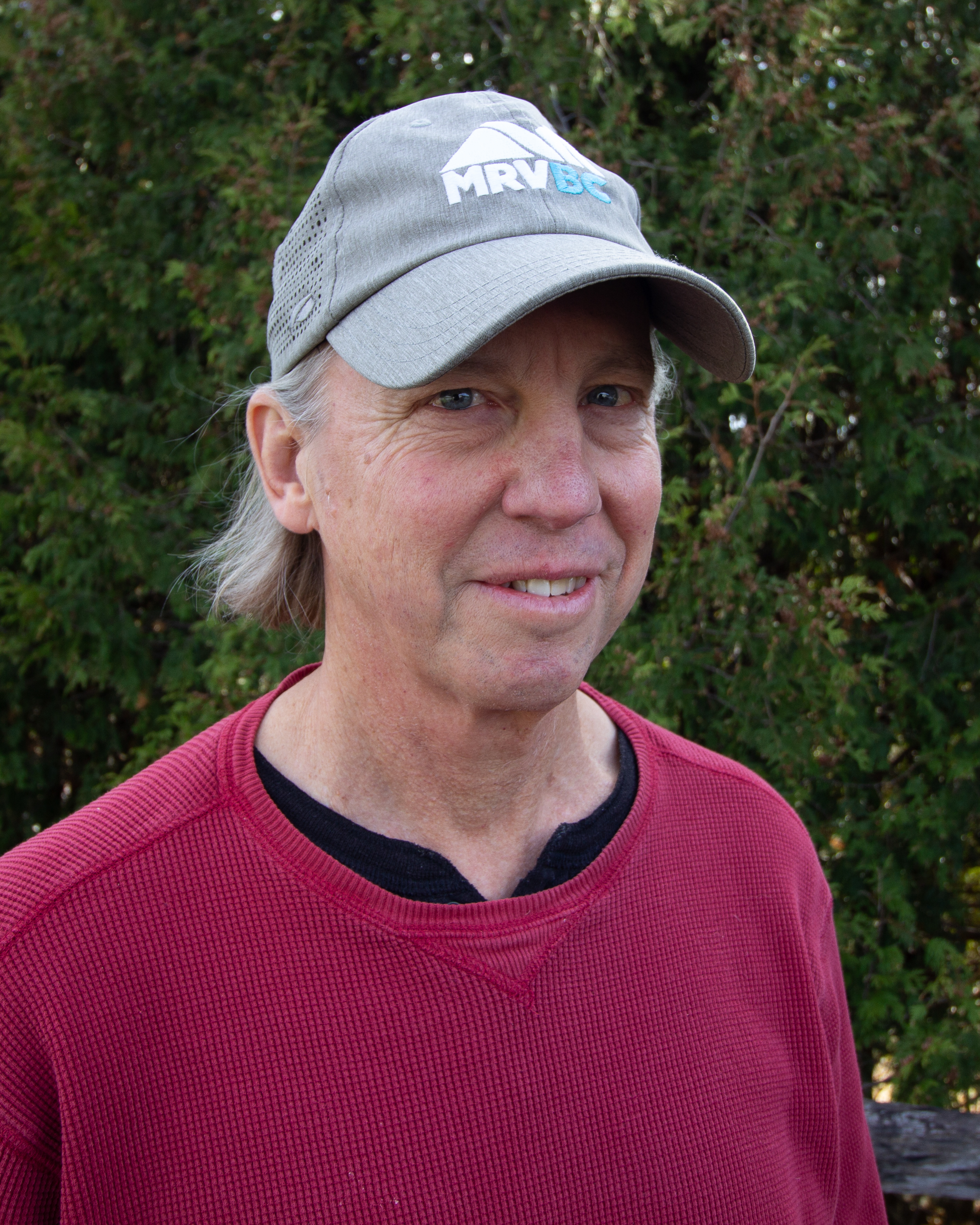 Matt lives in Waterbury Center with his wife, Ann, who teaches kindergarten in the Mad River valley and their two children, Ben and Hannah, who are students at Harwood High School and Crossett Brook Middle School, respectively. Since moving to central Vermont a little more than two decades ago, Matt has worked in various aspects of nonprofit management, including finance, membership, and development, for the Green Mountain Club and Catamount Trail Association. In pursuit of new challenges and experiences, Matt is now a full-time artist, maintaining a small studio and gallery space in Burlington's South End when not working at home. In his spare time, Matt likes to hike and ski with his family.
DAVE LUCE, Treasurer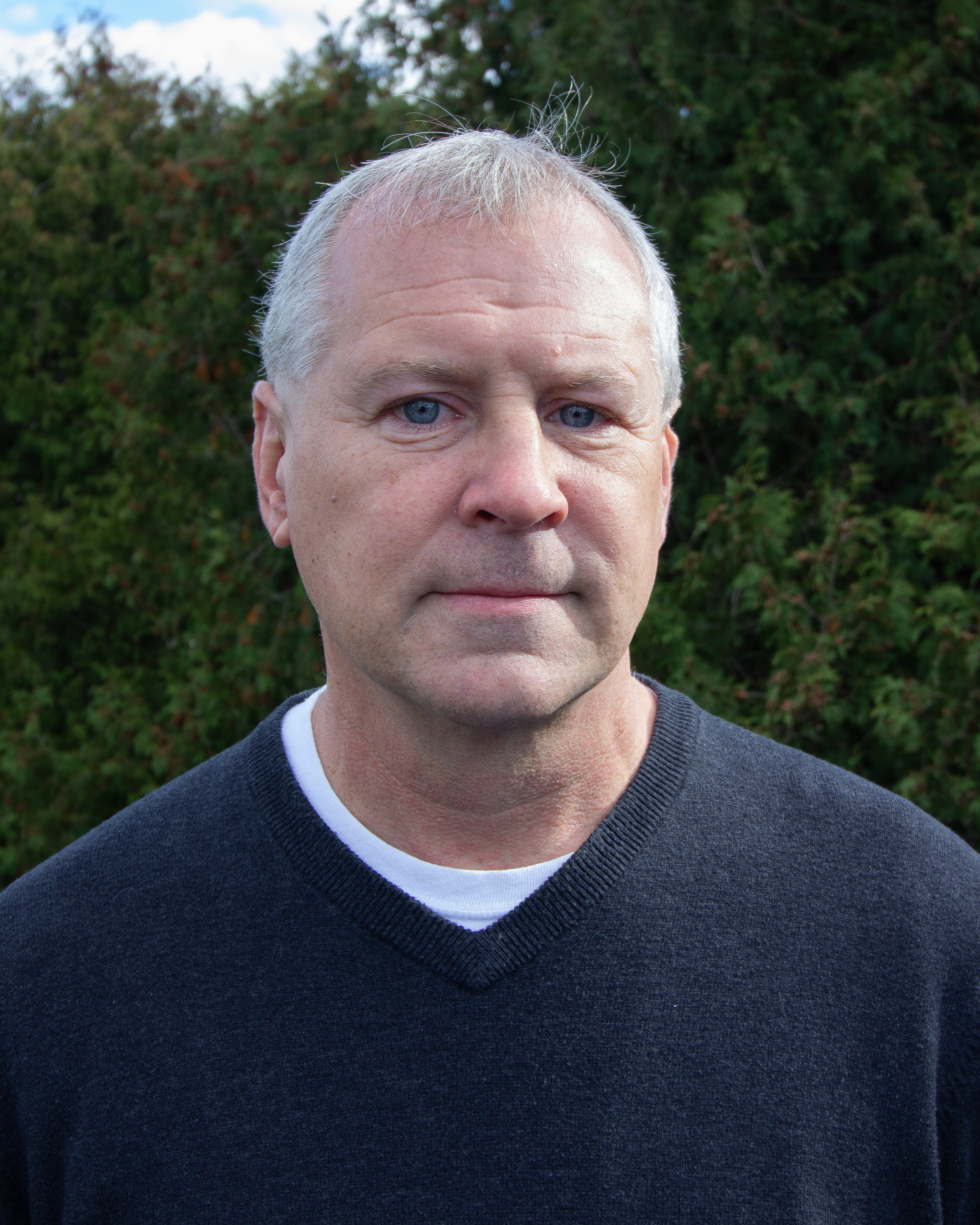 David has lived and worked in the Waterbury area his entire life. Various members of the Luce family have had businesses in Waterbury village from the early 1890's until as recently as 2017. Dave himself has been an owner/partner of a restaurant located in downtown Waterbury. During his time at Keurig Green Mountain, Dave had the opportunity to participate in many community involvement projects with local non-profits, and developed an affinity for giving back, working on eight Habitat for Humanity homes central Vermont. After 25 years at Keurig Green Mountain he left to spend more time with his kids, family, and focus on doing all those things that just never quite got done. Since then he has been using his analytical approach to business and project management to help local non-profits complete a variety of initiatives.
Dave is an avid alpine skier, loves to cook, and enjoys exploring the edges of the Waterbury reservoir canoeing with his wife Susan, and for some crazy reason enjoys making spreadsheets for everything.
COLIN POMER, Director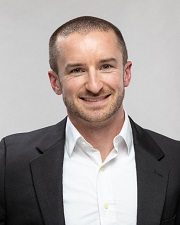 Colin is a Vermont transplant who moved to Waterbury 12 years ago and immediately fell in love with the area as a place to live, raise a family, work, and play. He also has a healthy level of discomfort with writeups about himself! All jokes aside (don't worry, dad jokes are never put aside!), Colin got bit by the entrepreneurial bug 4 years ago when he purchased the CrossFit gym in Waterbury and then decided to open his own financial planning practice only a year later. Using his background as a CPA and financial planner, Colin loves to use money as a tool to help people achieve what matters most to them.
When he's not helping others build a future that doesn't include being broke or broken at 80, Colin can be found spending time with his family, CrossFitting (yes, that's now a verb), cross country skiing, golfing, playing tennis, or playing a good board game.
Outside of RW, Colin also volunteers as the Treasurer for the Waterbury Area Food Shelf and Good Neighbor Fund and the President of the Finance Council for Saint Andrew's Church.
LINDSAY SULLIVAN, Director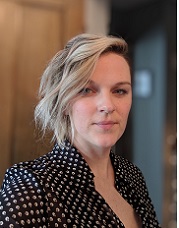 Lindsay is a native Vermonter who returned to the Green Mountains from Boston in 2017. Her degree in Architectural Design has led her down many different creative paths, some professional and some hobbyist. She is passionate about Small Business and Strong Community. Most recently she served as the President of The Children's Early Learning Space Board of Directors for 4+ years. She also works as a Self-Employed Designer and Brand Consultant for Small Businesses, and is a hobbyist potter.
Lindsay lives in Waterbury Center with her husband, Trevor, and son, Oliver. In her free time she enjoys cooking, gardening, paddle boarding on the Reservoir, and taste testing all of the local menus! She is an active volunteer at Camp TaKumTa in South Hero, and loves to volunteer at Brookside Elementary where her son is a student. She is excited to join the RW Board and continue her work in bettering our beautiful community!
OTHO THOMPSON, Secretary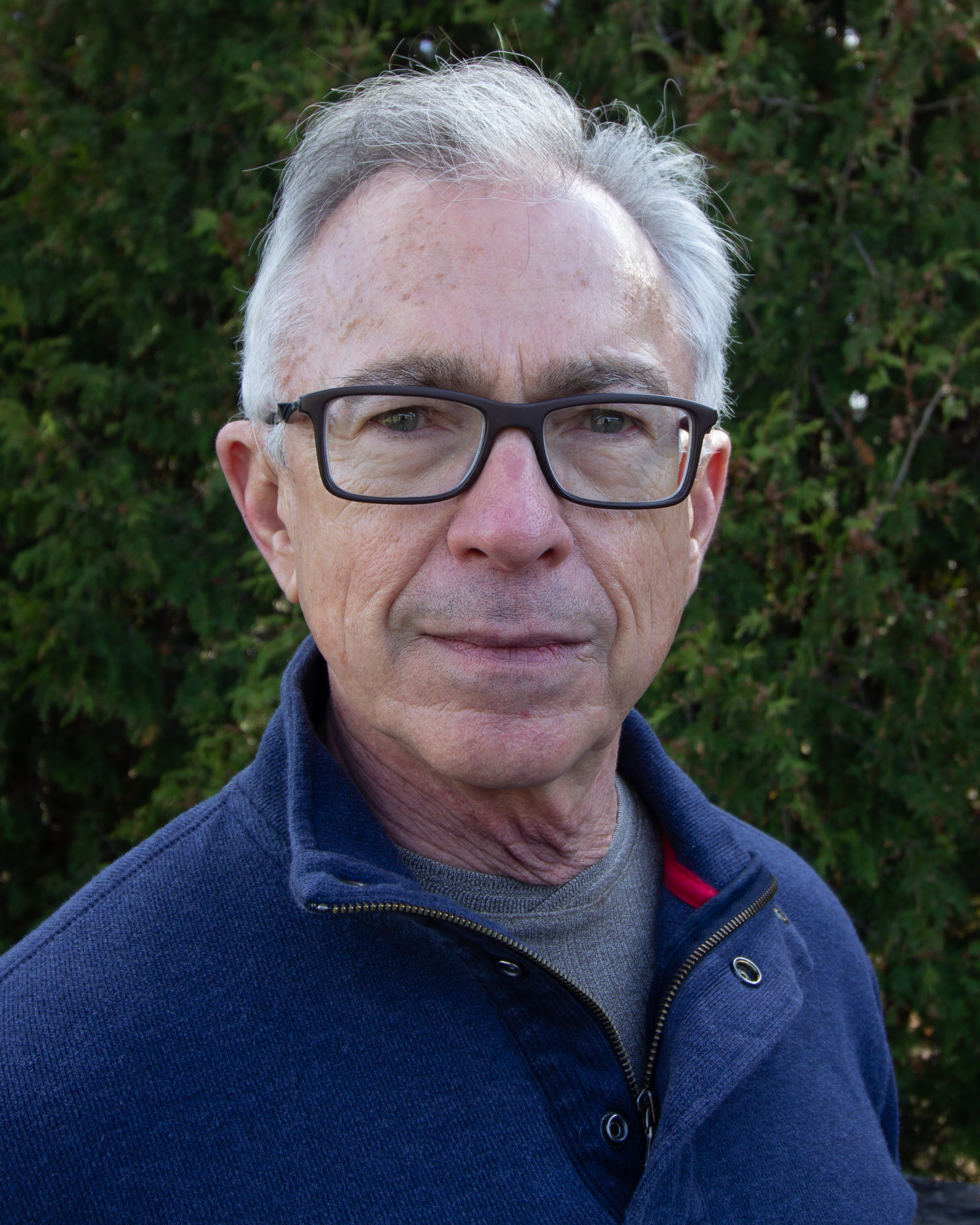 Otho moved to Waterbury in the early 70s, with his then wife, Kathy O'Dell. They bought a home on Blush Hill and Otho started teaching grade 6 at Waterbury Elementary School. He became assistant principal and served in that role for a number of years. He and Kathy had three sons, all of whom attended Waterbury Elementary and Harwood.
Continuing his career in education, Otho became, in turn, the principal of Morristown Elementary School, launched the middle school program at Peoples Academy Middle Level as principal, then went on to become principal of Peoples Academy, retiring in 2007. He was named Vermont Elementary Principal of the Year in 1993. Along the way, Otho chaired the committee that developed the agreement between the Duxbury and Waterbury School Districts leading to the formation of the Waterbury Duxbury Union School District, Thatcher Brook Primary School, and Crossett Brook Middle School.
Since retirement Otho has worked as a consultant with school leaders—principals and superintendents—and enjoys being grandfather to five grandchildren. He loves to travel, but coming home to the beauty and civility of Vermont is the perfect ending to every trip.
He now lives in Waterbury Village, and is happy to support the growth and maintenance of our vibrant community and neighborly life for the residents, business owners, and visitors to our town.
SCOTT WEIGAND, Director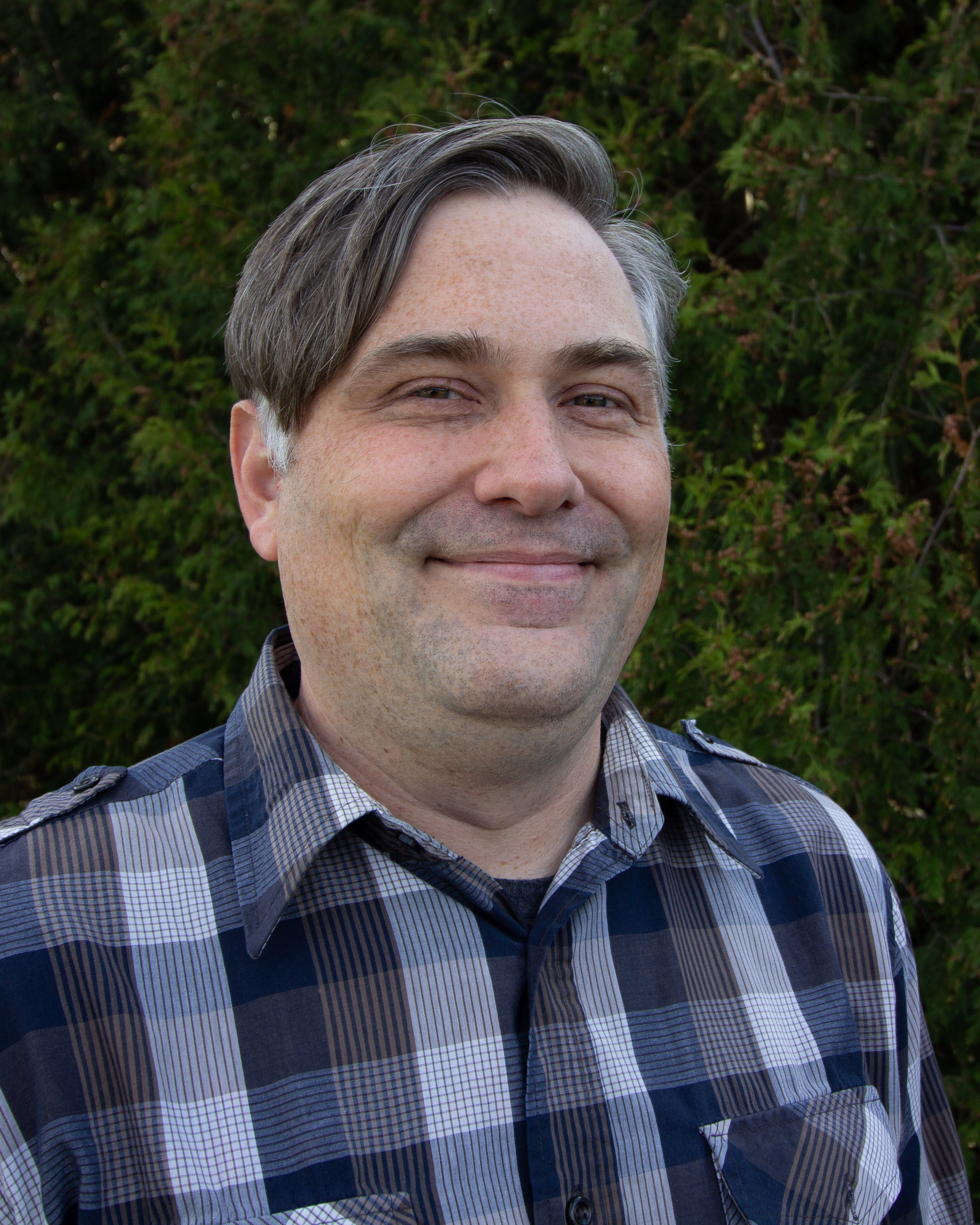 Scott is a native of Pittsburgh, PA, and made his way to Vermont in 2007. He has been the owner of Brave Coffee & Tea since 2014, and has been the Theatre program Director at Harwood Union HS since 2009. He has spent most of his adult life in roles either in the world of theatre, or coffee, working in coffee shops, and theatres from Orlando to Pittsburgh and New York City. He has spent time as a Coffee trainer, Roaster, Salesman, as well as in the theatre as a Director, Actor, and Producer. Scott is a former Board member for Stowe Theatre Guild, and a member and former President of Crossroads BNI in Berlin.
Scott lives in Waterbury Center, with his musical family, his wife Stefanie, and daughters Lily and Arya, and a mélange of animals! When not in a dark theatre or Roastery, Scott can be found camping, watching his beloved Pittsburgh Steelers, working in the garden, or playing the ukulele.
STAFF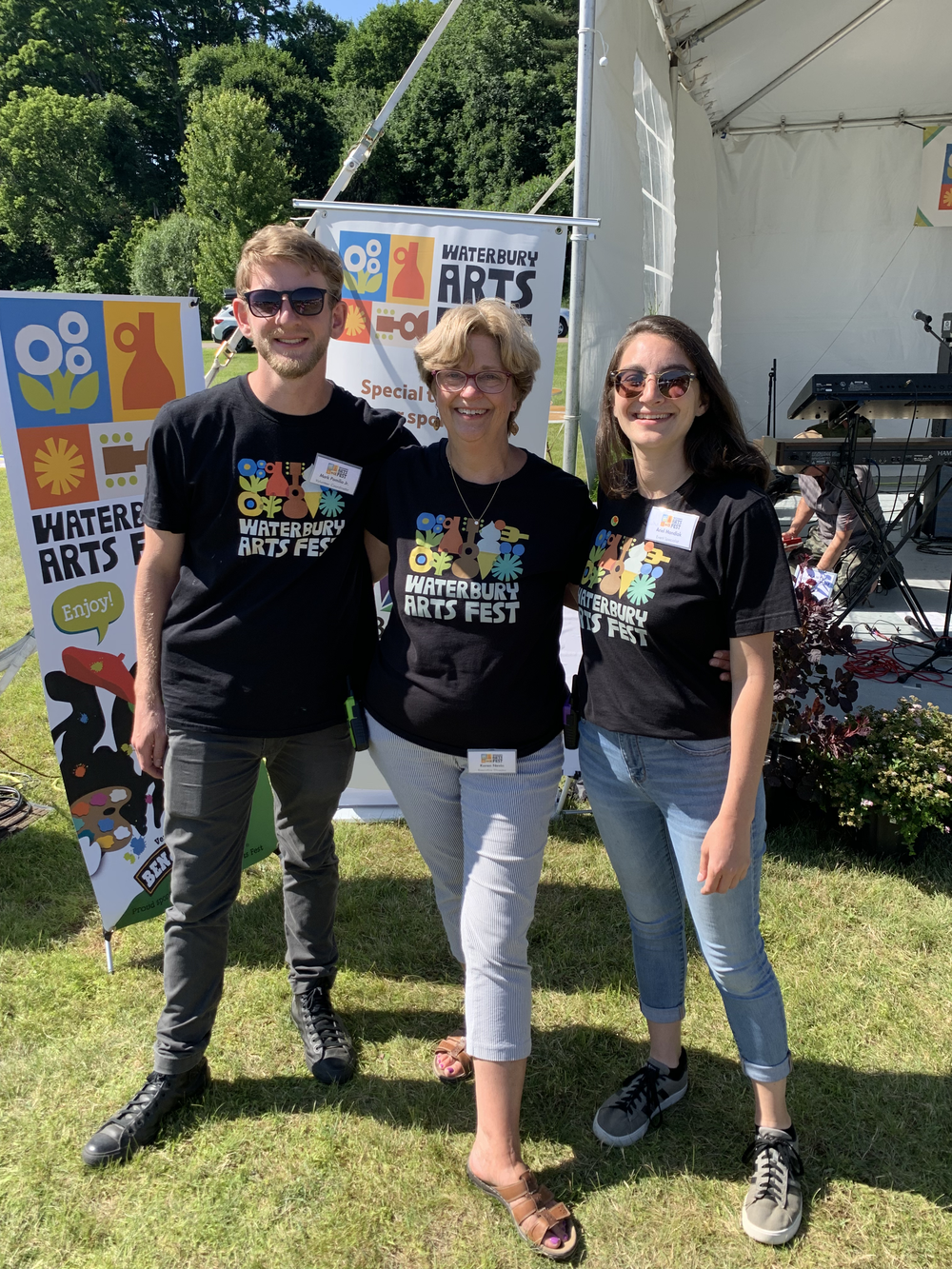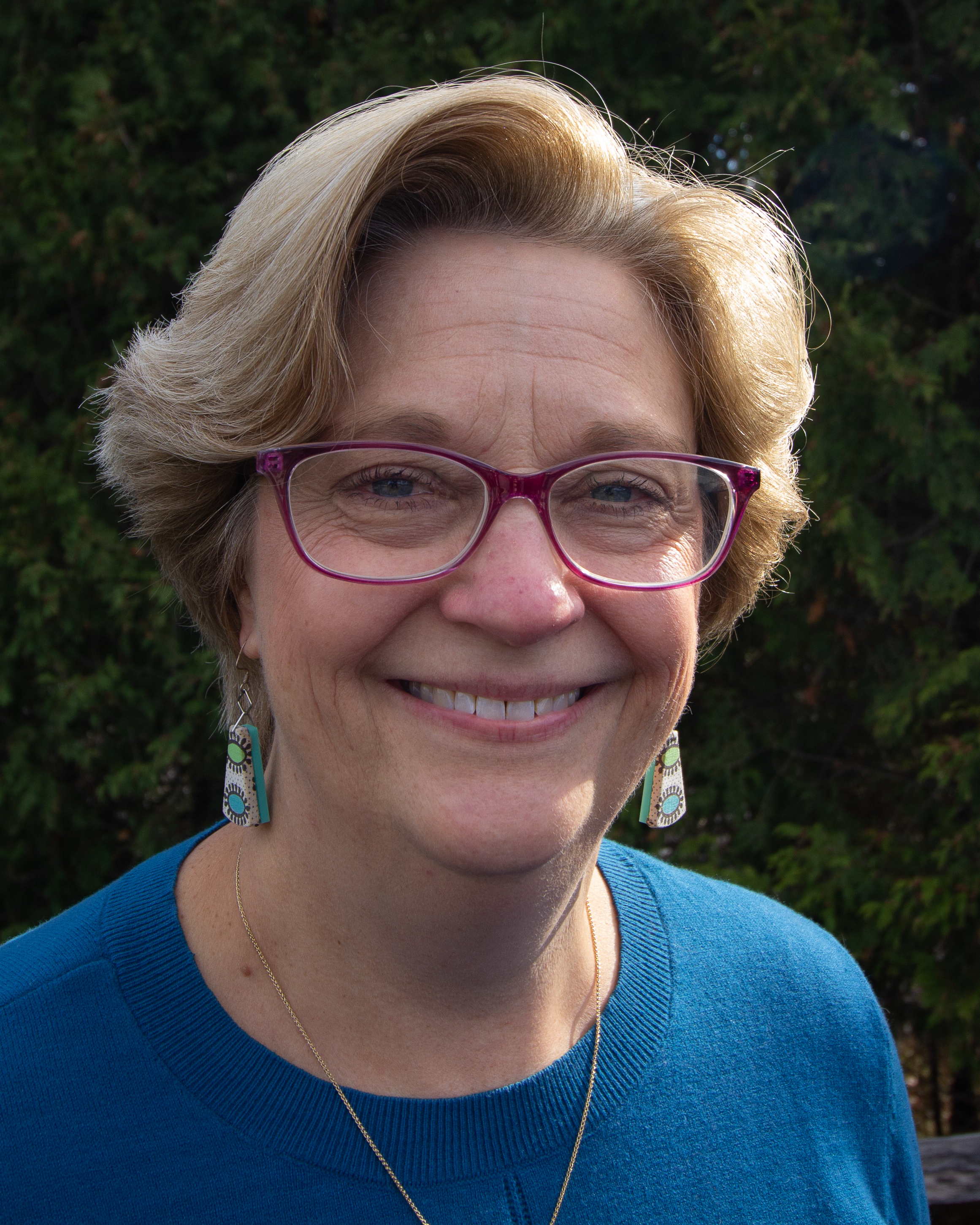 Karen Nevin
Executive Director
[email protected]
802-793-6029 Ext. 1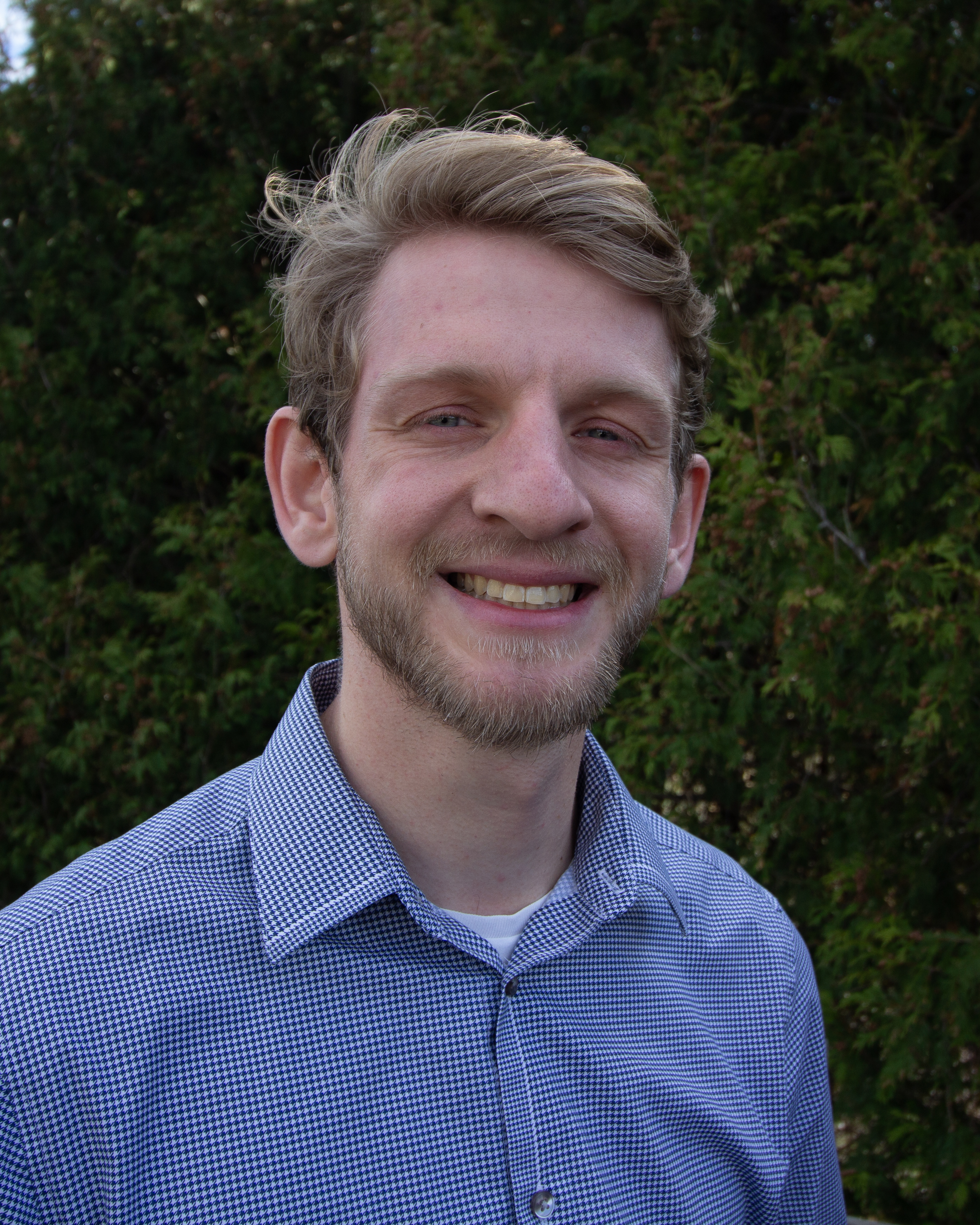 Mark Pomilio, Jr.
Economic Development Director
[email protected]
802-793-6029 Ext. 3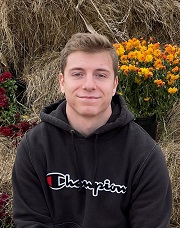 Denis Palic
Marketing Associate
[email protected]
802-793-6029 Ext. 2