UNCOMMON IDEAS. Our innovations range from a small coffee roaster introducing the world to single-serving warmth, to ice cream with funny names and strange flavors being scooped all over the world.
UNCOMMON RECREATION. Our mountain bike trails, river walk, parks, and reservoir are unrivaled places to satisfy your greatest outdoor pursuits. Here, you can leave work and be on the slopes in less time than it takes to commute home in most places.
UNCOMMON COMFORT. We invite you to feel the warmth of a genuine community. Savor our farm-to-table food; sip a glass of beer, a mug of coffee, or a cup of cider; travel our trails on foot or by bike; immerse yourself in our art; or find a unique gift in our stores.
Experience Waterbury, Uncommonly Vermont!
What's New from Our Blog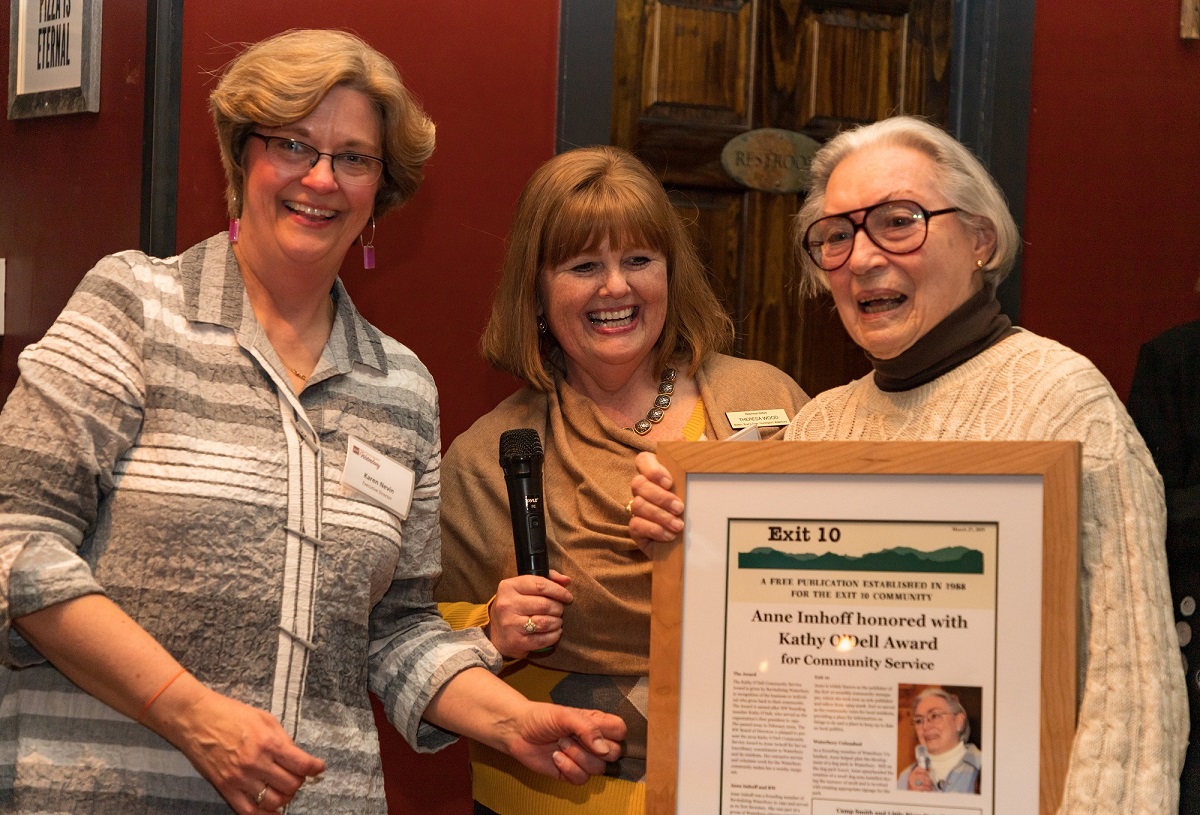 The Revitalizing Waterbury (RW) Board of Directors is pleased to announce Anne Imhoff as the recipient of the 2019 Kathy O'Dell Community Service Award for her extraordinary commitment to Waterbury and its residents. Her extensive service and volunteer work for the Waterbury community makes her a worthy recipient. The Kathy O'Dell Community Service Award is given by Revitalizing Waterbury in recognition of a business or individual who gives back to their community. The Award is named after RW founding member Kathy O'Dell, who served as the organization's first president in 1991. She passed away in February 2005. Anne Imhoff was also...
Read More →